What We're All About
After All These Years… Still More Than Your Average SEO Agency
Remember the feeling when you signed up your first customer… your first sale?!
For our founder, Matt Dalbey, it was a feeling of gratitude and elation getting to transform a company's challenges into opportunities. More than a decade and hundreds of projects later, that same sentiment still permeates all we do. We believe it's not enough to just get the job done. Aiming for the moon and going the extra mile to care for clients is our obsession.
Since originally launched in beautiful Bozeman Montana in early 2006, we've worked in multiple industries, with both small businesses and large publicly-traded brands.
What we do isn't magic, although it sometimes feels like it to our clients. But we do combine a magic mix of outside the box thinking with best of breed SEO and CRO strategies, for results that consistently amaze.
We are: Experienced SEO and internet marketers. Invested in your success.  Relentless about results.  Boutique, so we can take care of you. We are Generation Web®.
Read on for some quick stats about our company…
3,397
%

traffic growth as high as

Our clients have benefited from organic search traffic increases of up to 3,397% annually from our SEO efforts! Read more about our strategic SEO services.
6
x

record conversion improvement

The record conversion rate improvement we have secured for one of our clients via our website conversion optimization (CRO) services is nearly 6X higher.
100
%

Coffee Fueled team

We are passionate about what we do. We work long hours and fuel up daily with a cup of joe. Sometimes we even break away to a coffee shop for a change of venue. If you see us there, we'd be glad to buy you your favorite coffee drink.
3/4 of clients acquired via referral
Good news travels. We are a boutique SEO and CRO agency, where double / triple digit growth for clients is the norm. So is treating our clients like people, not numbers. No wonder about 3/4 of our clients have been from word-of-mouth referral.
127
%

growth per year for 10 years

Our revenue has grown on average per year by 127% for the past decade.

Our company growth strategy is simple: work hard and smart for each client as if they were our only client – and the growth will naturally follow. And it has.
7
years

client retention as high as

We are honored to have had client retention of up to seven years. Our clients love working with us and stick around.
20,945% ROI
Made $31,000 in 45 days
"Astronomically High ROI."
- Quick Home Offers
135% higher ROI
115% more signups
"World Class Internet Marketing."
- Comcast
93% more sales
90% more website traffic
"Best Sales Year Yet!"
- Big Wild Adventures
Not sure where to start?
Customize Your Services
I need...
We Recommend...
SEO
Search Engine Optimization
CRO
Conversion Optimization
We Recommend...
SEO
Search Engine Optimization
We Recommend...
SEO
Search Engine Optimization
CRO
Conversion Optimization
Web Analytics Consulting
New Opportunities from Web Analytics Insights
We Recommend...
Contact Us
Complementary Web Marketing Assessment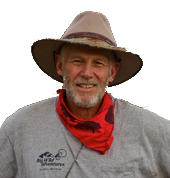 "Our Google rankings have dramatically improved."
– Howie Wolke, Wilderness Guide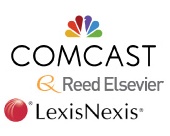 Many Have Experienced Triple Digit Growth from Our Services