HAS YOUR SEO AGENCY LEFT YOU "HUNGRY" FOR REAL RESULTS?
Sadly, many companies have been burned by search engine optimization / SEO agencies. If you are dissatisfied with your current B2C or B2B SEO company, we can help. We get it. We get you. As one of our clients put it, "[Generation Web] restored my faith in search engine optimization companies."
Here's what another client said:
"I was hesitant to commit to signing up for SEO and PPC services, after having been burned by two related companies previously… After speaking with a few SEO and PPC companies regarding their programs, I decided to go with Generation Web. Well, after three weeks, we got our first deal, and it brought in enough revenue to pay for my SEO and PPC services for an entire year, with quite a bit to spare. I should add, I've never written a testimonial before, about any company or service."
– Jeff Johnson, Founder and Principal, NewLook Realty
Perhaps you can relate to how Jeff felt… before he and his company worked with us.
HOW TO GET BETTER SEO RESULTS
In order to improve your Google search engine rankings and increase SEO traffic, you need to:
Work with SEO specialists (vs. generalists). It might be convenient to work with a "we do everything under the sun" digital marketing agency. But when it comes to the complex and evolving world of SEO, never sacrifice performance at the hands of non-specialists. We have specialized in B2B and B2C SEO since we were founded in early 2006.
Work with experienced SEO professionals (vs. underexperienced). Simply because an agency may be experienced at web development or even digital marketing, doesn't mean they know the first thing about SEO. Each member of our 100% U.S.-based team has no less than one to two decades of experience in the specialty area of SEO.
Work toward real results (vs. hype). Many SEO agencies sell a lot of "sizzle", but serve up very little "steak". Colorful charts and graphs. Impressive-sounding jargon. Problem is, flashy graphics and cheap talk don't optimize websites. SEO professionals do. And true SEO pros know what real results look like: getting you in front of more interested searchers (impressions), driving more website traffic and leads (and / or ultimately sales). Any other stats are just footnotes.
Are you working with an agency or freelancer who claims to "get" SEO, but can't seem to drive the results you need?
If so, then it's time for a change.
If you have considered switching to a different SEO to agency, let us know now. We can help turn things around for your company. Hundreds of client projects and 1.5+ decades later, we still specialize in real, measurable SEO results. Our proven SEO approach has generated multiple millions more in website traffic, leads and sales for B2B and B2C businesses and brands like yours.
Get a taste of what we can do for you…
We know what you're thinking…
"How will this search engine optimization firm help me?!"
Our #1 goal is to grow your sales flow with SEO (and also via our related services: PPC and CRO). We exist entirely to better your business. And…
Whether you are new to SEO or are outsourcing it, we guarantee that our proprietary "off the charts effective" organic SEO services will outperform whatever you're doing now! Get the industry's only 120-day SEO guarantee (click for more details).**
We are: An Experienced B2B and B2C SEO agency. A Trustworthy company. Invested in your success. Relentless about results. We are Generation Web.
Your Profit. Our Priority.®
  Experienced. Hundreds of Projects Spanning 15+ Years
  Results-Obsessed. Quadruple-Digit ROIs Are Our Norm *
     Guaranteed.** Organic SEO Services for Various Businesses
* This high of a return on investment (ROI) from SEO hands-down beats the low double-digit returns you might expect in the stock market over time! See examples below. Results may vary.
 
No Long-Term Contracts. Just Consistent Results.
 
Customize Your Services
I need...
We Recommend...
SEO
Search Engine Optimization
PPC
Search Engine Pay Per Click
CRO
Conversion Optimization
Social
Social Media Marketing
We Recommend...
SEO
Search Engine Optimization
We Recommend...
SEO
Search Engine Optimization
CRO
Conversion Optimization
PPC
Search Engine Pay Per Click
Web Analytics Consulting
New Opportunities from Web Analytics Insights
We Recommend...
PPC
Search Engine Pay Per Click
We Recommend...
Contact Us
Complementary Web Marketing Assessment
How We Grow Your Bottom Line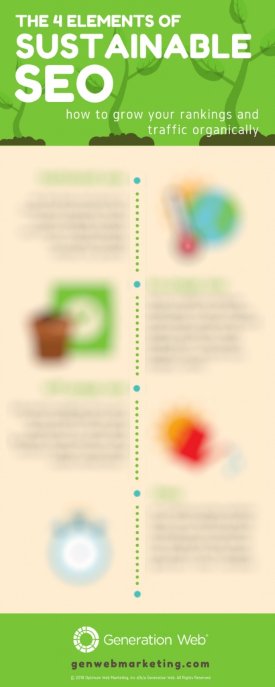 Get Our Free SEO Infographic